16 Countries & Cities You Must Visit In 2016 (Part One)
With the Christmas holidays well and truly over, and January blues setting in, many of us will no doubt be gazing forlornly at our computer screens, dreaming of hotter and sunnier climates.
The inevitable return to work and no festivities in sight leaves many with feelings of wanderlust. So we thought we'd compile a list of some of the most exciting destinations to inspire you as you look at potential holiday destinations for the New Year. We've compiled 16 destinations, because....it's 2016. Aren't we original?
Bordeaux
Tipped by some as the new "wine capital of the world", Bordeaux is your dream destination for January. It's close to home, so on the off-chance you're looking to save money, you wouldn't be straying too far...
Indeed Bordeaux has made no secret of its ambitions to be the up and coming wine capital of the world, hoping to be a new cultural hub for wine-drinkers everywhere. If you're thinking of heading out there, here are the some blogs and resources to check out:
---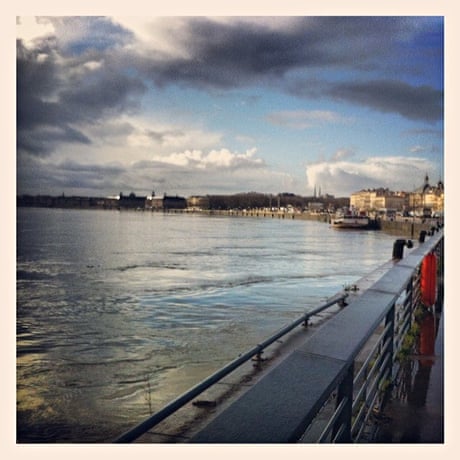 15 nifty ideas for a scenic tour of Bordeaux (without having to pay for a tour guide). If you're looking for a late night romantic stroll, or just some sightseeing inspiration, then have a browse here.
A blog with some beautiful photography, this is another great visual guide to Bordeaux, which will truly whet your appetite for the sights on offer. Just one to check out if you're looking for some eye candy.
If you're looking for some original insight into what gives Bordeaux its character, then why not read the blog of somewhere who actually lives there? More useful for expats than people who are just there for a short break, but still a worthwhile resource if you want a glimpse of Bordeaux culture.
This site does what it says on the tin: an exploration of the Bordeaux wine culture, with posts on wine tasting, places to go for dinner and even the occasional book review.
Quebec
Offering the adventure of the North American continent with the familiarity and possibly lower cost of Europe, Quebec City allows you to cover a lot of scenic ground in a short space of time, and might be ideal if you are looking for a short winter getaway.
You can tour this beautiful UNESCO town in only a few days and come away with some great photos and treasured memories.
---
DESCRIPTION
Photo Courtesy of NAMEOFSOURCE
If you're struggling for ideas as to what to do in such a short space of time, then this is a good, comprehensive list of things to do when you land in this beautiful North American city.
Thinking of traveling on your own? Then this blog offers some good insight into the ways you can enjoy Quebec as a solo traveler.
A great expat blog, this is a bit more of a unique site than the others we have explored so far. There's a good mix of personal stories, photography and even poetry.
A great resource for foodies, this is worth a look if you want to know more about the restaurants and eateries of Quebec.
Tobago
Mashable are saying that Tobago is worth checking out in 2016, and so we decided to make this our March destination. It will probably be warm enough for you to enjoy your holiday, but likewise not as hot as would be the case in peak holiday season.
Along with its twin island Trinidad, this is a destination offering the chance for exploration and relaxation alike.
---
The author of this blog spent 60 days on Tobago, so is a pretty good authority on all things to do with the island. She offers a comprehensive guide to the island, and is a great point of reference if you've got your heart set on this in 2016.
This blog helpfully points out the difference between Trinidad and Tobago; people often mistake them for twins. In fact, Tobago's reputation means it is seen as more of a resort destination, whilst Trinidad attracts more business travellers. Worth a read if you want the insights of another seasoned traveller.
The product of husband and wife couple Christy and Scott, this blog documents their travels and has a useful section on Trinidad and Tobago.
Photo Courtesy of Ordinary Traveler
Western Australia
As the country's largest state, Western Australia is one big adventure, which is why it's on our list of recommendations if you're off flying somewhere exotic. Offering both the urban splendour of Perth and the calming, picturesque beaches of the coast, Western Australia offers something for people of any taste or sensibility.
Like Bordeaux, Western Australia is a good place to check out if you fancy good food and fine wine. For example, Perth offers a huge array of nice restaurants; the western parts of Australia are also known for their fine wine vineyards.
---
As you may have guessed, this is a handy little blog to check out if you were only on a 5 day visit to Western Australia, or just in a position where time was at a premium. It's more of fun read than a go-to guide, but the author writes with a flair that really caught our attention
This piece outlines why you should "go west" far better than we ever could. From its Aboriginal art to its status as a bonafied surfer's paradise, this part of Australia provides inspiration for adventurous hearts and curious minds
This blog is a bit out of date now, but it's another really great culinary guide to Western Australia, written by someone with a deep love for both food and adventure.
Photo Courtesy of Travel Nation
Estonia
Being a gateway to other Nordic destinations (Sweden and Norway both spring to mind), Estonia offers both medieval heritage, and a window into recent European history; it is, after all, a former Soviet state. This means that Russia is also on your doorstep if you fancied doing some more travelling
Its cultural history is a wonderful hybrid of different traditions, adapting medieval with the Swedish, German and Russian influences.
---
Now gaining a reputation as a centre for high tech industries and innovation, Tallinn is also known for its old architecture. This mix of the historical and the contemporary is one reason why Tallinn is such a hotspot for tourists
What culinary delights await you when you get to Estonia? Find out with this very helpful food blog. This is actually an Australian blog (funny coincidence right?) and documents the food on offer and how much it will cost you (the short answer is not a lot).
This is a family orientated blog, offering an insight into travelling to Estonia with spouse and kids in tow. This is blogger Sharon's account of visiting the country with her two pre-school age children. Possibly because she is a mum of two, Sharon doesn't go into a lot of detail, offering brief but valuable insights into family activities in the city.
Photo Courtesy of Inspiring Travellers
Patagonia
Patagonia isn't a exactly new destination for travellers and tourists; the travel writer Bruce Chatwin arguably has the most noteworthy account of this beautiful part of the world. But with Patagonia Park hoping to be granted National Park status in 2016, you can see this is a place that is looking outward, almost begging to be visited...
Whether you come via Chile or Argentina, this is definitely somewhere to check out if you're yearning for the outdoors. New bus and road routes are being introduced, hopefully signalling that Patagonia's desire to attract more visitors.
---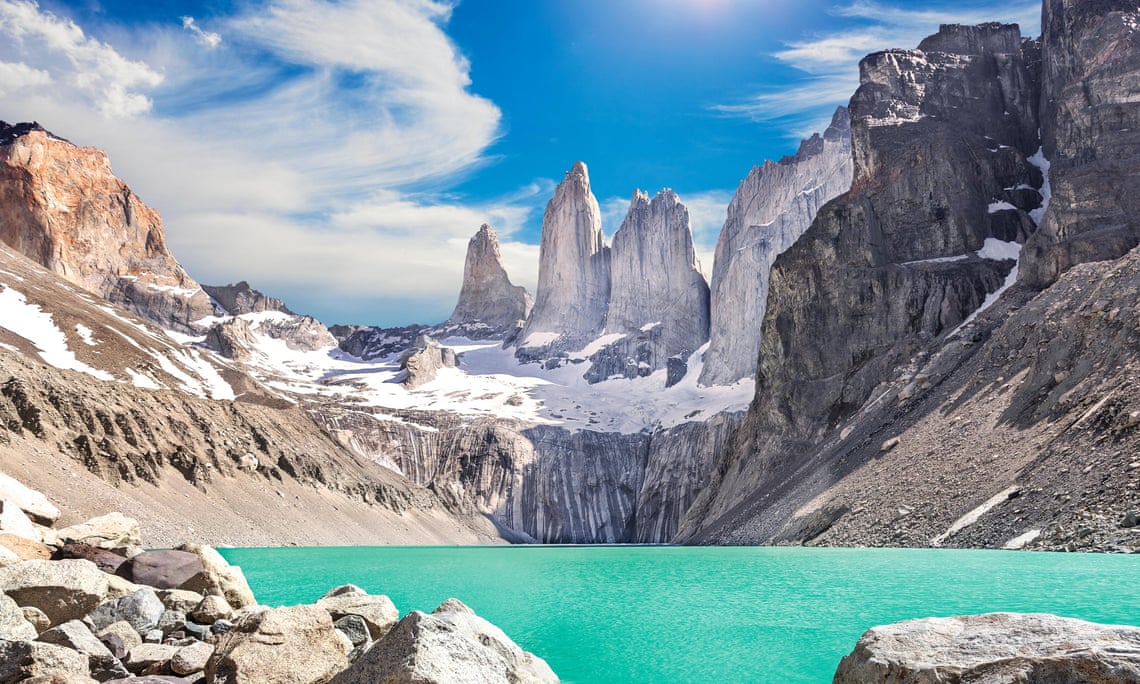 The official site for the park, this gives tourists loads of handy resources and guidance on planning your visit.
A blog with useful info and a pleasant design, this is the product of travel researcher John Lansdell, offering a brief history into the history of Patagonia, as well as info about some of the wildlife and local flora.
A more in-depth exploration of Patagonia, this offers readers a point-by-point guide to its different areas and vistas. There are also some handy hotel reviews if you are still stuck for places to stay
Photo Courtesy of The Guardian, Alamy
United Arab Emirates
UAE is a part of the world that is crying out for tourism. By that, I mean it is deliberately pumping money into insuring that it becomes a destination for tourists and business people alike.
You're spoilt for choice here; either the metropolis of islands that is Abu Dhabi, or the city of skyscrapers Dubai. Both offer a heady mix of beautiful, natural vistas and urban splendour. Both are leading sports destinations, with major tournaments held in both cities (Formula One being the most notable example).
---
A useful breakdown of the 12 most scenic sites in UAE, with some mouth-watering images to get your spirits going.
A useful resource if you've only got limited time and money and are having to choose between Abu Dhabi and Dubai (or one of the other emirates obviously) Offering prices comparisons for things like shopping and culture, this is just one of many useful pages on the topic of UAE.
If you are thinking of where to go and what to see, you can glimpse UAE through the eyes of a photographer. This site offers some truly breathtaking glimpses into the world of UAE from a photographer who has kept a meticulous record of all the places he has snapped.
Photo Courtesy of Travel Junkie Diary
Honduras
Honduras was one seen as synonymous with danger, its most notable statistic being its murder rates. This has long since changed however, and Honduras is now emerging as a tourist destination to take into serious consideration when you are looking for a getaway. The vast majority of tourists actually enjoy their time here, and Lonely Planet consider it to be more wallet-friendly than nearby Costa Rica.
---
Not convinced yet? Check out these 10 reasons from the Travelettes blog. Whilst helpfully reminding novice travellers to stay clear of big urban areas, this blog gives a couple of very valid reasons for making this a destination in 2016. This includes, but is not limited to, the gorgeous Bay Islands, and the wonderful Caribbean coast lines
A useful general reference point for travellers wishing to hear from someone who is a bit more experienced in globetrotting. This site offers a comprehensive breakdown of things to do and places to see, as well as logistical concerns such as travel & accommodation costs.
Offering an account of travelling from a woman's perspective, this is a more safety conscious blog, offering more in the way of little hints and tips to get you through the country.
Photo Courtesy of The Travelettes
This brings us to the end of Part One. Join us next month when we document the next eight destinations in our "16 for 2016" series. In the meantime, what are you waiting for? Pull that suitcase out of the cupboard and get planning!